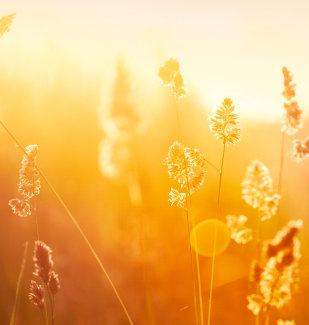 Jeffrey John Davis
October 2, 1975 - November 18, 2017
Funeral Service will be 10:30 a.m., Saturday, November 25, 2017 at Holy Family Catholic Church in Emmetsburg. Burial is in St. John's Catholic Cemetery. The family will greet friends from 4:00 to 7:00 p.m., Friday at the funeral home. There will be a prayer service at 7:00 p.m.

Jeffrey John Davis, son of John and Judy (Klemp) Davis was born October 2, 1975 in Osh Kosh, Wisconsin. The Davis family moved to Emmetsburg when Jeff was just a toddler. He was a 1994 graduate of Emmetsburg High School, and he attended SW Technical College in Granite Falls, Minnesota.

Following his education, Jeff worked at Skyjack, Mfg. in Emmetsburg. Once it closed, he went to work for Simonson Iron Works in Spencer, and Jeff was currently employed at Kofab in Algona, Iowa where he worked as a CNC machinist. He had a tremendous work ethic. He was honest, hardworking and he enjoyed what he did and those he worked with.

After a lengthy courtship (Fifteen Years!), Jeff married the love of his life, Tina Carrigan, on May 10, 2008, at Holy Family Catholic Church in Emmetsburg, and the couple made their home in Emmetsburg.

Being an energetic guy, Jeff had many passions. Woodworking was more than just a hobby. He created many timeless pieces that family and friends will treasure for years to come. Beyond that, his mark has been left in the cabinetry, the trim, and the home that he extensively remodeled for his family. There was always a project to do, and when you find the time to custom create your own iceboat, you get to reap what you sow. Jeff loved the lake, and unlike most, he preferred it covered with ice so he could go sailing. As a child, he enjoyed collecting baseball cards, and continued that hobby in later years. A transplant from Wisconsin, he enjoyed traveling back to his home state to see family, and he was an avid Green Bay Packer and Milwaukee Brewer fan. Jeff loved playing football and baseball with his son, Braxton, and he treasured the time he spent with his family and friends.

On Saturday, November 18, 2017, Jeff passed away in his home after a courageous battle with cancer.

Left to cherish his memory are his wife, Tina and son, Braxton of Emmetsburg; father, John Davis of Emmetsburg; brother, Jay Davis (Heather) and their sons, Jack and Carter of Everly, IA; mother and father-in-law, Jim and Helen Carrigan of Emmetsburg; brothers and sisters-in-law: Julie Carrigan of Des Moines, Pam Meyer (Mark) of Mallard, Scott Carrigan of Emmetsburg, Kenneth Carrigan (Pam) of Riverton, Utah, Don Lemley (Cari) of Tea, South Dakota, Kim Carrigan of Emmetsburg, Rhonda Grusecki (Rich) of Glendale, Arizona, Gary Carrigan of Emmetsburg, Jamie Swift (Andy) of Dell Rapids, South Dakota, and Jim Carrigan, Jr. of Emmetsburg; aunts and uncles: Barbara Bloedow (Bob), David Klemp (Mary Al) and Sue Hoehne-Bate (David Bate) all of Wisconsin.

Jeff was preceded in death by his mother, Judy; aunt and uncle, Al Klemp (Colleen); uncle, Duane Davis; and his grandparents: William and Viola (Zarter) Davis and Anton & Mae (Brightman) Klemp.
... Read More
No Photos Yet

Add one now
What will you miss most about Jeffrey?
What is your favorite memory of Jeffrey?
How did Jeffrey inspire you?
What made Jeffrey so unique and special?
Hope Paradise
Nov 24, 2017
My Deepest Sympathy. Losing your loving Husband, is so difficult, but the precious memories you have made together will stay with you forever. Thinking about them and talking about the good times as a family and with fri... more
Carol & Dean Simonsen
Nov 21, 2017
Sending our sympathy to Tina and Jeff's dad John, I worked with Jeff and Tina at SNC for many years and they were very pleasant to work with. May you all find peace in knowing Jeff is no longer in pain.
Carla Firkins
Nov 20, 2017
So sorry Tina and family for your loss. Jeff was one of my favorite customers at Wells Fargo. Such a quiet sense of humor and loved to harass all of us. May your family find peace in knowing that Jeff is free from pai... more
Mike & Kathy Hartzheim
Nov 19, 2017
We so enjoyed our times visiting John and spending time with Jeff, Tina, & Braxton. They were always so friendly and fun to talk to. They were so happy showing us what they were doing with their home and how much dirt B... more
Denise Flaherty
Nov 19, 2017
so sorry for your loss! Prayers
Jenifer Thayer
Nov 19, 2017

I am so sorry for your loss. Jeff was in the first class of 8th graders I taught-will always remember those kids. You have my deepest sympathy and are in my thoughts and prayers.
No Videos Yet

Add one now
Jeffrey John Davis's online obituary has been made permanent courtesy of Obitio Online Obituaries.