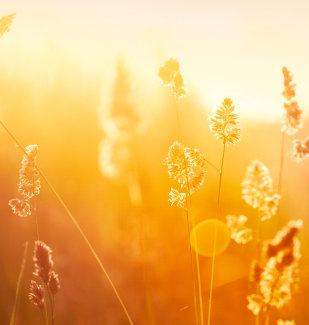 Donna (Donalda) I. Kerber
December 29, 1924 - November 11, 2017
Funeral Services for Donna will be 10:30 a.m., Monday, November 20, 2017 at St. Luke's Lutheran Church, Fairville. Interment is in St. Luke's Cemetery, Fairville. The family will greet friends from 3:00 to 5:00 p.m., Sunday, November 19th at the Joyce Funeral Home in Emmetsburg. Memorials may be made to St. Luke's Lutheran Church (Fairville) or St. Luke's Lutheran Cemetery: 5652 340th Street Cylinder, Iowa 50528.

Donna (Donalda) I. Kerber was born December 29, 1924 in Clark County, South Dakota, the daughter of Lewis and Doshia (Holmes) Olson. She attended school in Clark County before graduating from Watertown High School in Watertown, SD.

On Oct. 6, 1946, Donna was united in marriage to Winston Kerber in Estherville, IA and to this union, five children were born. The couple farmed in Ringsted, Fenton and Cylinder areas for 46 years, retiring in 1986. Donna worked at the Berkley Co. in Emmetsburg for 10 years.

Donna was a member of St. Luke's Lutheran Church, Lutheran Women's Missionary League, Farm Bureau Women and the Cylinder Women's Club. She enjoyed gardening and canning and had a passion for quilting. Reading books, newspapers and taking trips to the Emmetsburg Public Library and Smith-Wellness Center were some of her favorite pastimes.

On Saturday, November 11, 2017, Donna passed away at the Lakeside Lutheran Home in Emmetsburg.

Left to cherish her memory are her children: Barry Kerber (Kem) of Bangkok, Thailand, Cherilyn Ruger (Phil) of Fenton, Kathy Larson (Bob Krueger) of Austin, MN, Jerel Kerber (Connie Kadow) of Cylinder, and Timothy Kerber (Marta Woods) of Pleasant Hill, IA; her brother, Rev. Earl Olson (Judy) of Bartlesville, OK; 12 grandchildren; and 15 great-grandchildren.

She was preceded in death by her parents; husband, Winston on February 11, 1992; three brothers: Bernard, Delmer and Vernon Olson; six sisters: Bernice Burgess, Leola Raymer, Leatta Matuska, Murial Veale, Mavis Haines and Delores Strum.
... Read More
No Photos Yet

Add one now
What will you miss most about Donna (Donalda)?
What is your favorite memory of Donna (Donalda)?
How did Donna (Donalda) inspire you?
What made Donna (Donalda) so unique and special?
DAVE OLESEN
Dec 2, 2017
SORRY TO HEAR ABOUT IT DAVE AND BETTY OLESEN SON OF ORVILLE OLESEN GRANDSON OF OLE AND MARIE OLESEN OLE WAS LEWIS,S BROTHER
Dave & Judy
Nov 17, 2017
Remember Mrs. Kerber as "mom" to Timmy, my 1st grade student @ Cylinder. She was a lovely lady. Condolences to all of her family. With sincere sympathy, Judy and Dave Nixon
Bert & Kathy Bleckwenn
Nov 16, 2017
Our thoughts and condolences are with your family at the loss of your mother. We have fond memories of several visits with Donna whenever we returned to Iowa. I have especially fond memories of Donna and the warm and h... more
kay schrauth
Nov 16, 2017
Sorry to hear of Donna's death. She was one of my swimming for several years at Smith Wellness center.
Randy Olson
Nov 15, 2017
It was always great seeing Aunt Donalda. She had a great personality and was fun to be around. Our best to all her family and friends through this time.
Donna
Nov 15, 2017
The Emmetsburg Public Library enjoyed her visits,, I am sure she read every book by Tom Brokaw,, at least three times! Donna Mason
No Videos Yet

Add one now
Donna (Donalda) I. Kerber's online obituary has been made permanent courtesy of Obitio Online Obituaries.